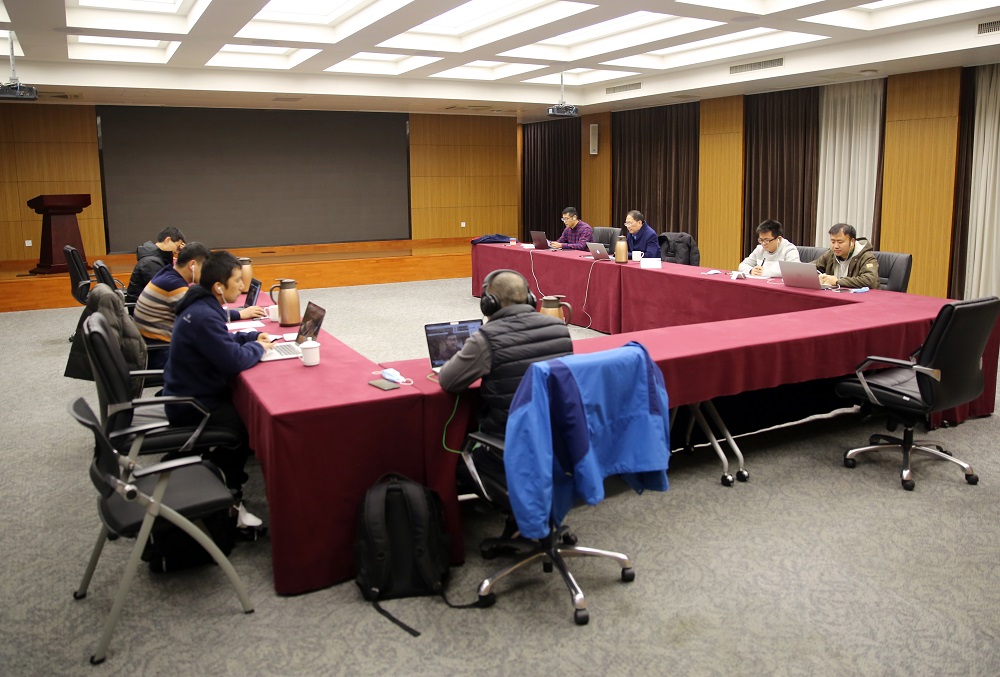 Affected by the global epidemic, this year's Arctic Science Peak Week (March 23-April 2) attracted participation of polar scientific researchers around the world through video conference. Researchers of SIO, together with other global scientists, participated in multiple academic topics simultaneously.
During the Peak Week, the Key Laboratory of Undersea Science organized a special topic titled with "The Maiden Arctic Voyage of Xuelong 2: Gakkel Mid-ocean Ridge International Cooperation Voyage". Academician LI Jiabao gave a keynote report. More than 50 experts in the fields of polar region and mid-ocean ridge from over 10 domestic and overseas units entered the direct broadcasting room and gave great attentions on China's scientific expeditions in Arctic pole. The abovementioned units include University of Alaska, University of Oslo, German Polar Research Institute, France Institute of Global Physics, Natural Resources Canada, University of Southampton, relevant units of China's natural resources departments, and Shanghai Tongji University.
Among the report, Academician LI Jiabiao introduced in detail the main scientific goal, scientific significance, work content, research area, observation means, international cooperation, and main possible challenges of the "Eleventh Arctic Scientific Expedition of China-International Open Voyage" carried out by the first icebreaker "Xuelong 2" that is independently built by China. Also, he played a publicity video of the icebreaker "Xuelong 2". The participating experts expressed great interests in the voyage and their willingness to full participate and further communicated via email.
The "Eleventh Arctic Scientific Expedition of China" planned for this year is the Arctic maiden voyage of "Xuelong 2". It is also China's first Arctic professional scientific expedition voyage based on disciplines. The voyage focuses on the frontiers of underwater science and is planned to carry out research and study on physical geography, geology, biology, etc. at Gakkel ocean ridge as well as strives to obtain innovative knowledge in the field of ultra-slowly expanding mid-ocean ridge lithosphere structures and hydrothermal systems.