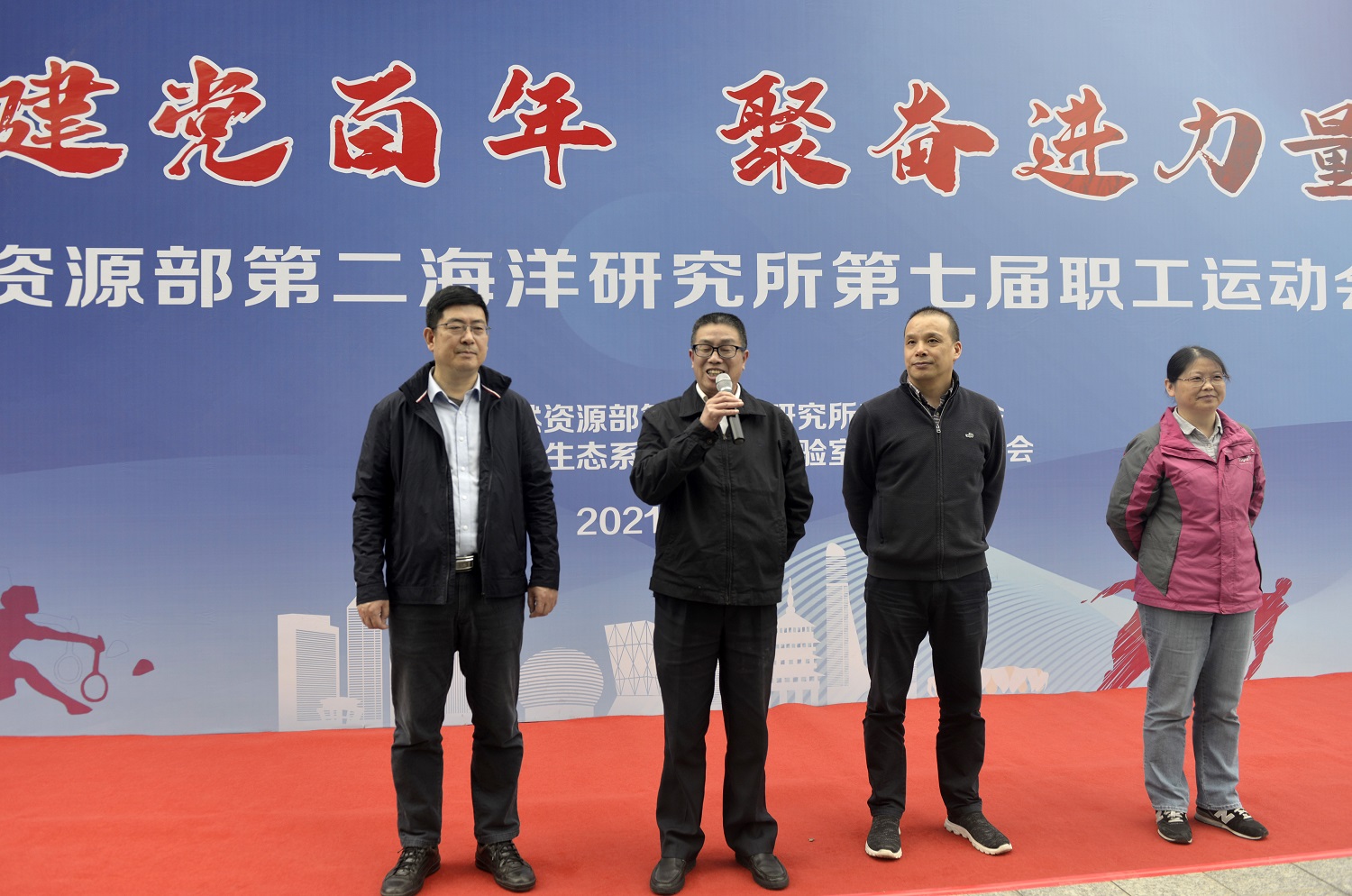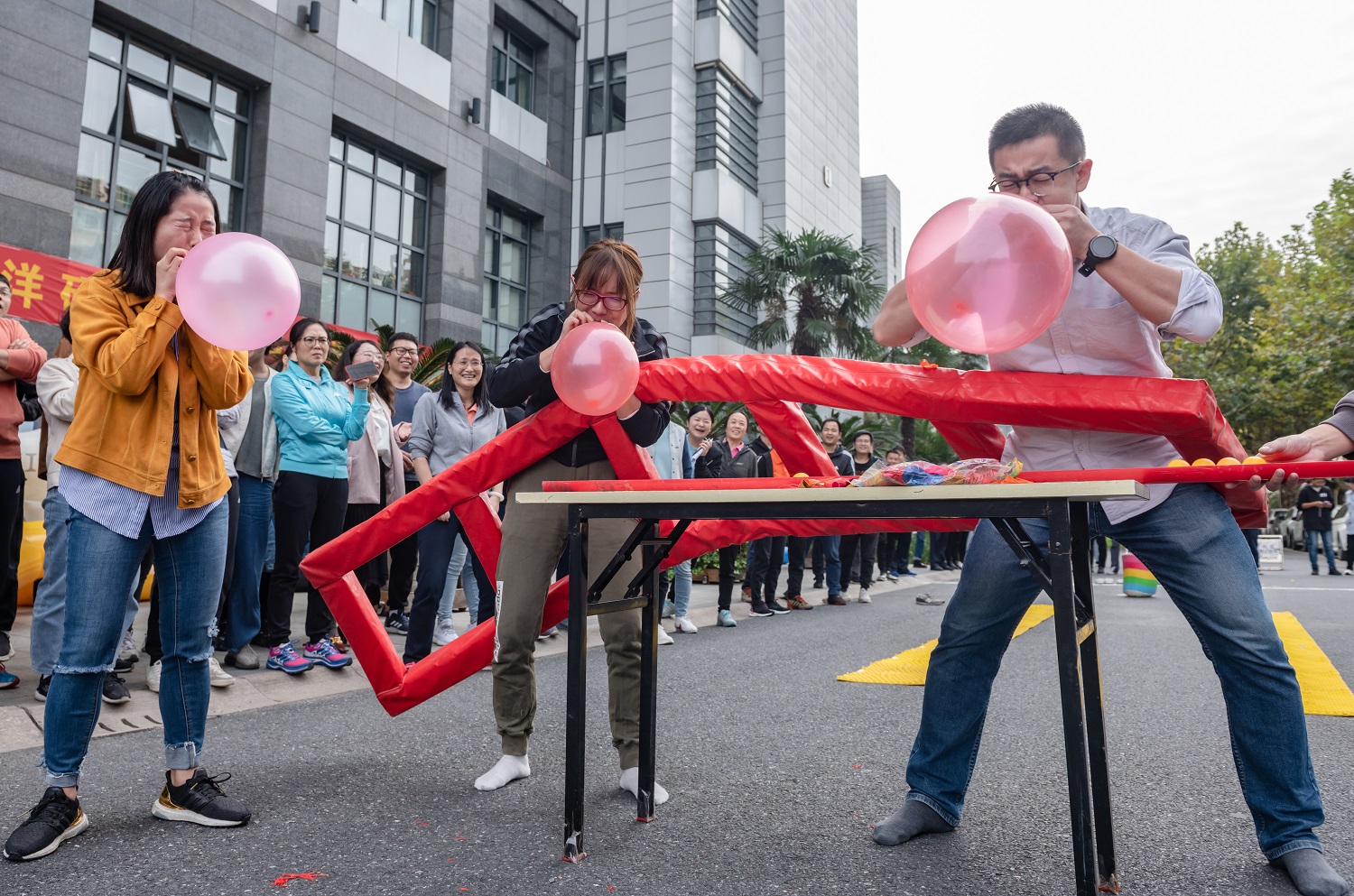 On October 28, the 7th employees¡¯ sports meeting with the theme of ¡°Celebrating the Centenary of the Founding of the Party, Gathering Strength¡± kicked off. Zheng Yulong, Deputy Director of SIO, Mei Xianjun, Deputy Secretary of the Party Committee and Labor Union Chairman, Fang Yinxia and Chen Jianfang, Deputy Director of SIO, attended the opening ceremony.
At this sports meeting, personnel from 12 sub-unions formed 5 teams to compete in 6 collective events. The setting of events fully embodies the purpose of ¡°Strengthening Body and Making Progress in Unity¡±. The first event ¡°Happy Forward¡± was set up with a total of 4 levels to examine the balance, endurance, vital capacity and flexibility of the participating employees. The flown out slippers reduced fatigue of the day while the balloon bursting sound seemed to cheer up everyone. The event ¡°Fat-burning Bomber¡± demanded not only the execution ability of the ¡°captain¡±, but also the trust of team members towards the ¡°captain¡±. The event ¡°8-character Rope Jumping¡± seemed to be the simplest, but in fact it was the most struggling. For individuals, speed and endurance are indispensable; while for the collective, the most suitable rhythm for the team is the most powerful ¡°weapon¡± to win. The event ¡°Practical Certain¡± was not only to compete for speed and cooperation, but also to remind everyone that safety is the most important. Although the event ¡°Tower of Hanoi¡± limited participating ages, the speed and wisdom cannot be limited. In the event, we saw the hard working and strength of the predecessors. The event ¡°Step Forward¡±, as the final event, seemed reminding us that in life or work, success depends on our courage, and we should not forget the helps and supports from others.
In the end, the Marine Engineering Survey and Design Institute ranked first in the total score with three individual first results, the Eco-Ship Technology Alliance won the runner-up and the Submarine Island Alliance won the second runner-up. As a traditional large-scale autumn event of SIO, the employee sports meeting provided a platform for employees to relax. It not only enhances cohesion, but also encourages employees to dedicate themselves to the maritime cause of the motherland with a full spirit.